FREE WEBINAR SCHEDULED DUE TO PUBLIC RESTRICTIONS.  SEE WEBINAR LINK BELOW!
Strategic Planning 101:
How SMART are your 2020 Goals?
Day:  March 20, 2020
*Time: 11:30 am – 1:30 pm
Description
As each new year approaches, we think about what we would like to achieve in both our business and personal lives. In order to achieve success, however, it is crucial that we develop a SMART Strategic Plan. As we enter the next quarter of 2020 if you don't already have a strategic plan for achieving your 2020 dreams/goals no need to worry.
This session is just for you!!
Whether you decide to tweak the plan you already have, or you just want to learn some helpful strategic planning methods and techniques; then please join us for this informative session where Feather Writers CEO, Cynthia Turner will teach participants:
How to identify your goals vs. vision
How to set SMARTER goals
How to develop the essential components of a Strategic Plan
Bonus: Free One Page Strategic Plan Made Easy Download
You won't want to miss this event!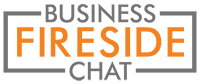 Business Fireside Chat is ideal for aspiring and established entrepreneurs and businesses. Our lively, interactive lunch and learn discussions focus on the challenges of managing different growth stages of a business.
Leading industry experts offer actionable Marketing, Technology and Business tips and techniques on how to launch or build a successful enterprise. Join us at an upcoming event for a chance to connect and network with other entrepreneurs and business owners all while learning vital business success strategies.
FREE EVENT REGISTRATION:
https://www.eventbrite.com/e/strategic-planning-101-how-smart-are-your-2020-goals-tickets-99028040535?utm-medium=discovery&utm-campaign=social&utm-content=attendeeshare&aff=escb&utm-source=cp&utm-term=listing